User talk:Velyanthe/Archive1
The UESPWiki – Your source for The Elder Scrolls since 1995
This is an archive of past User talk:Velyanthe discussions. Do not edit the contents of this page, except for maintenance such as updating links.
Dec. 27, 2011 - Feb. 29, 2012
[edit]
Welcome
Hello Velyanthe! Welcome to UESPWiki. It's always good to have new members! If you would like to help improve any of our pages, you may want to take a look at the following links:
If you, on the other hand, would like to spice up your userpage, take a look at this link:
Userboxes: near complete list of userboxes, including a guide to make your own
When you're editing, it's always a good idea to leave edit summaries to explain the changes you have made to a particular page, and remember to sign your talk page posts with four tildes ~~~~. Also, the "show preview" button is a great way to view the changes you've made so far without actually saving the page (our patrollers really appreciate it!).
Feel free to practice editing in the sandbox or discuss the games in the forums. If you need any help, don't hesitate to contact one of our mentors. Have fun! --Kitkat •Talk•Contrib•E-mail 19:56, 27 December 2011 (UTC)
[edit]
Great Editing
I just wanted to say that you've been doing some great editing recently. Please be careful what you label as nonsense, though, and remember to Assume Good Faith. While the previous wording was probably sufficient, I think the user that made the changes was most likely trying to be helpful by providing a list of locations where you might encounter Snowy Sabre Cats. – Robin Hood↝talk 04:02, 15 January 2012 (UTC)
Thanks for pointing that out. It was a mistake on my part, I see now; I did not see the locations listed underneath, only the "Located in", so I misinterpreted it. Sorry about that! --Velyanthe 04:06, 15 January 2012 (UTC)

No worries. I've done worse. :) – Robin Hood

↝

talk 04:09, 15 January 2012 (UTC)
Can I please ask why you deleted all edits I made to the 'A Cornered Rat' quest page while I was still in the process of making those edits? I would like to point out that I have contributed several significant edits to this site recently, and have received numerous compliments and thanks from multiple users, including several patrollers.
I do not know who you are, you only have an IP address. Are you Thornskyfiona? I undid the edits because, following regular wiki format, a page only needs to be linked to once. Usually I see a page being linked to only once on a page, or not being linked to in every section; making a link every time a name occurs is too much. I have seen patrollers, etc. fixing pages to follow that format. It's not to say that you're a bad editor at all, and I most definitely do not want to imply that you have not made decent edits. Also, I had no way of knowing that you were in the process of making more edits. --Velyanthe 23:18, 20 January 2012 (UTC)
[edit]
Ebony armor verification
I just saw your needs verification edit. I've given myself ebony armor and the perk on PC via console and it behaves as it should giving weight reduction when worn. Thuraya Salaris 04:32, 21 January 2012 (UTC)
Somebody else said that it needed verification, I only altered it to the VN tag. Robin Hood has removed the bug by now. --Velyanthe 14:52, 21 January 2012 (UTC)
[edit]
Patroller?
If you haven't already thought of doing so, can I suggest you consider becoming a Patroller? Your editing skills and fact-checking are excellent, and I'm pretty much auto-patrolling your changes now anyway. If you're not comfortable nominating yourself, I'll be happy to do so. On the other hand, if you're not interested, that's fine too. – Robin Hood↝talk 22:28, 27 January 2012 (UTC)
I have been interested, and it would be nice if you nominated me. Thank you. --Velyanthe 00:22, 28 January 2012 (UTC)

Okay, you've been nominated. You should respond and accept the nomination, just for the record (see Fluff's nom for an example if you need one). Oh and happy belated birthday! – Robin Hood

↝

talk 02:01, 28 January 2012 (UTC)

Thanks for both the nomination and the well-wishing! --Velyanthe 02:06, 28 January 2012 (UTC)
[edit]
Editing
I just want to compliment you on your editing - I've just started to add information to pages and it's surprising how quickly my silly mistakes or grammer get edited. I've noticed your name, and I believe that it is important to give praise where it is deserved. Anyways, thanks for being epic :P Jazstar 04:41, 29 January 2012 (UTC)
Thanks! I wouldn't quite call myself epic, but if you insist... Don't worry about those silly mistakes and grammar, everyone does such things at some point. --Velyanthe 15:06, 29 January 2012 (UTC)
[edit]
Thieves Guild Page
Hi. I was looking at the Thieves Guild page earlier, and mentally noted some edits I thought should be made. Then I ran out for a while, and when I came back, you had done pretty much exactly as I was thinking. I made a few additional changes over yours, so just wanted to ask you to take a look and see if you think they are good or ok. I have not even done any special jobs, so I don't mind if you think you want to revert one or more of my changes. Nice work. --Jreynolds2Talk Contrib E-mail 16:49, 29 January 2012 (UTC)
Thanks. I haven't progressed much in the Thieves Guild and have only done a few quests; I haven't even played Skyrim in the past few weeks due to other games. The page looks decent so far. The only problem I can see is comma placement. Punctuation goes inside of quotation marks: Once you complete all four such "special jobs," would be the correct grammar. Punctuation marks, except for semicolons and colons, are generally placed inside of quotation marks. --Velyanthe 17:09, 29 January 2012 (UTC)

You could never know how much I share your preference, but see "Quotation Marks,", h,e,r,e:, UESPWiki:Style_Guide#Language. Another reminder that there is no "grammar". There are "grammars." --Jreynolds2Talk Contrib E-mail 18:15, 29 January 2012 (UTC)

That's my fault. :) I came to like logical quotation, and found it resolved a lot of ambiguity, so I brought it up on some talk page somewhere, and most people agreed. Just in case you're thinking "I'd like to shoot the person who decided that", I thought you should know who to shoot. :Þ – Robin Hood

↝

talk 18:57, 29 January 2012 (UTC)

I see, thanks for pointing that out. --Velyanthe 21:18, 29 January 2012 (UTC)

Haha. You are funny, Robin Hood. It is surprising how emotional many of us are about grammar. I think that English is so complex, that once we feel we understand something well, we lock onto it strongly. I have to admit that when I first confronted the issue on this wiki, I felt pretty strongly uncomfortable with that style. But after reading about it more extensively, I'm more open-minded and see signs that the general standard in American English will probably move that way. It actually is more logical. It still feels uncomfortable for me to write that way, but it's getting a little easier. Velyanthe: Since you apparently love language, you might find it interesting to read this: [1]. --Jreynolds2Talk Contrib E-mail 08:03, 30 January 2012 (UTC)

What really convinced me to switch over from what I was taught as a kid and had used faithfully until a few years ago was the reason this whole style supposedly started in the first place—it's a holdover from 19th century typesetting. – Robin Hood

↝

talk 08:38, 30 January 2012 (UTC)
(←) It certainly makes sense to write things that way. Well, now I know how to type these things, and I'll take another look at other wiki style rules to make sure I don't end up "fixing" such things again. Thanks again for pointing it out. --Velyanthe 20:09, 30 January 2012 (UTC)
I think it's important for all of us not to worry too much about it, either as a general issue or a particular one. We don't want to lose the value you are adding while you get your PhD in wiki stylology! While reading the style rules and various policies, guidelines, and discussions is helpful to get a basic idea of some things that are generally agreed to by "the community", the material itself is sometimes contradictory or at least ambiguous. For example, on one hand there's a general policy or guideline to "be bold" in editing or contributing (if we all feel we can't add or change something unless we're certain that it's perfect, the wiki wouldn't develop at all), and "Content over Style", which can be contrasted on the other hand with things that suggest the general idea of "not guessing" and ensuring that information is "accurate and verifiable", and the fundamental motivation we all share to contribute in a way that will be appreciated and not "wrong", disrespectful, or perceived as such. Just reading some of the discussion on the talk page of the Wikipedia article on "logical quotation" makes it clear that we are wandering in a wilderness lost here, at least when we try to understand the issues past an oversimplified, Do we put periods and commas inside or outside of quotation marks? Whenever I find myself feeling frustrated or unsure of myself, I eventually step back and can appreciate how great it is that this wiki can allow anyone to contribute and yet somehow maintain the level of quality that I think attracted all of us to it. The Skyrim space is young, and that makes contributing to it exciting. Let's keep steaming ahead and not become paralyzed or distracted with performing in-depth research every time we want to do our best to add or improve something. Right? I really am nervously asking this of myself as much or more as trying to respond to you. Thanks for hosting this discussion, Velyanthe. It feels to me kind of like we are having a cozy chat in your kitchen. --Jreynolds2Talk Contrib E-mail 01:40, 31 January 2012 (UTC)

Hah, there's no need to worry about me not contributing. I enjoy knowing exactly how my grammar should be, but even if it's wrong, that's what everyone else is there for. Call me picky if you must; it's just what I do. It has been pleasant chatting with you as well. --Velyanthe 01:45, 31 January 2012 (UTC)

Hmm.... As long as you know slightly less than me about grammar (and everything), we should get along ok. XD

Hah, I'll figure it out soon enough. --Velyanthe 02:43, 7 February 2012 (UTC)
[edit]
D'oh - Thank You
Thanks for fixing this. Apparently I was so focussed on the "verification needed" that I completely failed to notice the sig! – Robin Hood↝talk 02:30, 1 February 2012 (UTC)
Not a problem, I figured that was it. --Velyanthe 19:13, 1 February 2012 (UTC)
[edit]
Congratulations!
I've just given you patroller privileges, I hope you enjoy them. --AKB Talk Cont Mail 16:57, 6 February 2012 (UTC)
Congrats! Welcome to the never-ending battle against little red exclamation marks! ;) – Robin Hood

↝

talk 19:57, 6 February 2012 (UTC)
Thanks! --Velyanthe 20:55, 6 February 2012 (UTC)
[edit]
Woohoo!
I just saw you were added as a new patroller. Congrats! :) Alphabetface 17:48, 6 February 2012 (UTC)
Thanks! --Velyanthe 20:55, 6 February 2012 (UTC)
[edit]
Landscapes
Hi Velyanthe. I'm just curious what you mean on your user page about landscapes. Do you mean you don't agree with the guideline to "brighten up" what should be dull landscapes, or just more simply that you've done enough/lost interest in that area? --JRTalk E-mail 23:28, 12 February 2012 (UTC)
I haven't necessarily lost interest in the area; the reason for my lack of uploads after my first week of two was actually due to not playing Skyrim at all because I was playing other games. I'm looking at mods that give the world more vibrant colors and using this one right now because I enjoyed how colorful Oblivion was and Skyrim's colors feel weak compared to it. Of course, if I really want to take a screenshot I can go ahead and do so, but for the moment I will not. Once I've played through the main quest (and maybe the guild questlines) I'll probably disable the mod and add images to the pages that need them, unless I feel like doing so before then. --Velyanthe 23:45, 12 February 2012 (UTC)
Thanks. I know what you mean about Oblivion. I had it on PS3 and just quit after a program fault (apparently) made it stop working after x hundreds of hours. I also miss the grass, sky, flowers, variety. An hour in Windhelm feels like seasonal affective disorder. Maybe Bethesda designed SR in partnership with Pfizer. The mod sounds cool. I'll check it out. Other games, though? I'm going to search some policies to make sure that's allowed. Peace and light. --JRTalk E-mail 00:10, 13 February 2012 (UTC)
Yeah, the dullness makes me think "What happened?" My life is dull and dim enough, thanks. Currently I can't get the mod to work due to not having a "load loose files" option, not sure where I'd find that now--it apparently disappeared after a patch this month. As for other games... well, a fair amount of the music in Neverwinter Nights 2 was written by Jeremy Soule, so it's not all bad! --Velyanthe 00:17, 13 February 2012 (UTC)
[edit]
Thank you.
I'm still learning this site, not even sure if this is where I should be putting my remarks for you but, what better way to learn than to be spotted by a patroller. I want to contribute more I feel I have alot to offer for skyrim on xbox I was wondering if you have any tips on what to look out for to be more helpfull. Again thank you for the positive critisizim.(Clearupright 20:42, 13 February 2012 (UTC))
You're very welcome. Yes, a user's talk page is a good place to communicate with them, but email works out fine as well. Once you're familiar with how to edit a wiki (reviewing formatting and other editing guidelines would be useful), the Task List has a whole bunch of things that need to be done, including lists of empty pages, pages needing descriptions, etc. There also another page illustrating general ways to help out.
One important topic is bugs. If you come across a bug or glitch in your game (there are, unfortunately, many out there), then it would be great if you could add it to the correct article if it's not already there, and see if there's any way you can fix or get past it. --Velyanthe 20:58, 13 February 2012 (UTC)
Edit someone's talk page, either the full thing or a section. It's at the end of the pink bar above the editing box: This page is intended to let other users leave a message for Velyanthe about wiki business. It is not meant for general chat. If you want to talk to Velyanthe, please consider using IRC or Email. --Velyanthe 00:50, 14 February 2012 (UTC)
"E-mail This User" should also show up in the "Toolbox" section of the menu on the left for any users who have that enabled. All Patrollers and Admins are required to have it enabled, and many other users (like yourself) choose to as well. It's controlled by whether or not you enter an e-mail in your Preferences, as well as in the options in the E-mail section of the first tab. – Robin Hood

↝

talk 01:21, 14 February 2012 (UTC)
LOL! :) – Robin Hood

↝

talk 05:00, 14 February 2012 (UTC)
[edit]
Merged Table
Thank you so much for merging the table on the Free Skill Boosts page! I feel like the page is finally how I wanted it to be, plus now that I've looked at the revision history, I've got an idea of how to do this in the future if I need to. Thank you so much! :) Alphabetface 22:01, 18 February 2012 (UTC)
[edit]
multiple mistakes
I am very sorry for so many edits i never ment to re-edit so many times i did use the preview pane but i still made big mistakes. again i am very sorry for the trouble. — Unsigned comment by 68.116.80.192 (talk) at 18:51 on February 19, 2012
It's not a problem at all, I was just giving you a friendly reminder :) --Velyanthe 23:54, 19 February 2012 (UTC)
[edit]
Are You Prejudiced against Em Dashes?
My dear Velyanthe: Nice work on "Innocence Lost" recently. You removed some of my more ... fanciful ... original writing. You can imagine how upset I was to realize that you made it better. I could not get out of bed for two days. Therefore, I just had to re-write as much of the whole thing again as was possible. I'm sure you understand. Now on the way through all that, one thing I noticed was an edit of yours that changed "—" to "--". My question: Have you gone quite mad? XD See [2]. By the way, I loved your edit summary "sentence-ified". I am just wondering, Is that pronounced "SEN-ten-si-fied" or "sen-TEN-si-fied? --JRTalk E-mail 22:41, 25 February 2012 (UTC)
I humbly apologize for taking you away from Skyrim and the wiki for two entire days. I did quite like your revision, it was pretty nice. I suppose it was just force of habit, I am used to Microsoft programs automatically changing "--" to "—", and it's the way I prefer to see it written in text. I'll keep that in mind next time I see/insert it; I was unaware that there was a difference. Sentence-ified is accented on the first syllable. --Velyanthe 22:58, 25 February 2012 (UTC)
[edit]
Opinion
The note here. This quest may be done with .... I just wonder, how many quests could we conceivably add a similar note to? Can you imagine any reason in particular to have this note here? Robin Hood, are you here? Opinion? I want to remove it. — Unsigned comment by JR (talk • contribs) at 17:53 on February 25, 2012
I've seen similar notes added to multiple other quest pages, saying "Can be done at the same time as quest X/any other quests from this location". Some of them even mention radiant quests. I haven't actively been removing such mentions, because it can be useful to point out other related quests, but then again, many locations have multiple associated quests, especially if radiant, so it shouldn't be a problem to remove it. --Velyanthe 23:05, 25 February 2012 (UTC)

I monitor all the Patrollers' and Admins' talk pages, so yes, I'm here. :) My take on it is that we shouldn't mention the general case, we should only mention the exceptions. In other words, it's important to note any quests that you shouldn't do simultaneously. – Robin Hood

↝

talk 23:33, 25 February 2012 (UTC)
[edit]
Cookie!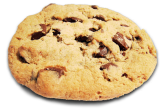 You have been given a cookie!
Your dedication and diligence to the wiki has not gone unnoticed. A user has seen the progress you've made, and has given you a cookie because of it. Good work! The user had the following to say:
Hey Velyanthe! A well-deserved treat for an awful lot of good edits - and a thanks for tweaking/fixing the new pages for Bleak Falls Barrow and The Golden Claw. I had many concerns on how to set up two almost identical pages, but it looks really good now. Thanks again - and keep up the good work! --Krusty 19:26, 26 February 2012 (UTC)
Thanks! :) --Velyanthe 21:03, 26 February 2012 (UTC)
[edit]
Ragnvald
On a boring evening, I wrote a full walkthrough for Ragnvald. Probably too full, as a matter of fact. Possibly bloated. If you or one of the others would look it over, I would appreciate it. It may be appropriate to simply summarize what I've written in many fewer words; at least the extended version provides a solid foundation for that. Anyway, it's a wiki, so even if it disappears altogether, I won't have grounds for complaint. Yours, --174.6.51.17 07:07, 28 February 2012 (UTC)
Bah. I already see what's wrong. It should be on the quest page. I'll transfer it there. --174.6.51.17 07:08, 28 February 2012 (UTC)
I have gone over and cleaned up the page, though it is an excellent walkthrough and the changes I made were minor. It looks like you've made a lot of edits recently--have you considered making an account on the site? --Velyanthe 20:33, 28 February 2012 (UTC)